Get a comprehensive overview about LaVision's StrainMaster DIC System capabilities
Friday, 14. January 2022
The StrainMaster system family consists of state-of-the-art optical measuring instruments for shape, strain and deformation analysis.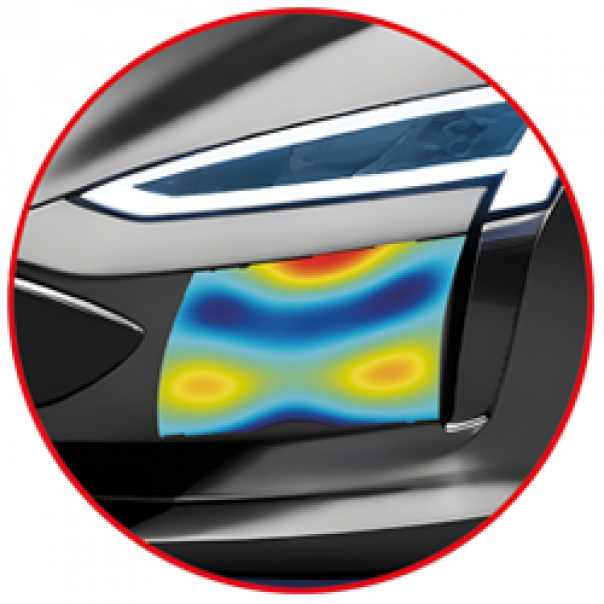 Visit us on LinkedIn or Youtube and get an idea of the wide range of applications for our StrainMaster systems.
Learn, for example, about the importance of material characterization of a stent with a microscopic Stereo DIC system before its final application or discover how our Digital Volume Correlation software provides a better understanding of bone biomechanics in osteoporosis or fractures.
Have you ever wondered if aerodynamics alone is crucial in aircraft design? Here we show you how to use Fluid-Structure Interaction to obtain structural data for aeroelasticity, hydroelasticity, flutter, or testing novel composites or innovative designs. This is done by using the combination of digital image correlation and Particle Image Velocimetry.
An assessment of the structural integrity of materials provides a combination of X-ray computed tomography (XCT) and digital volume correlation. This displays 3D displacement and strain information related to crack initiation and propagation not only on the surface but also inside the material, be it graphite, concrete, ceramic or even rock!
A combination of micro-computed tomography (CT) and digital volume correlation (DVC) also allows complete measurements of volume strain and an estimate of Poisson's ratio in the material during extension.