LaVision presented important product innovations to the participants of the European Combustion Meeting in Lund and the PIV2013 conference in Delft
Wednesday, 10. July 2013
LaVision draws a very positive balance of its two conference appearances in Lund and Delft
Both the European Combustion Meeting as well as the PIV2013 conference provided a good opportunity to present newest developments in the field of laser induced fluorescence and Particle Image Velocimetry to the numerous participants.
In Lund, visitors were able to get information about a new method for simultaneous measurement of velocity and temperature using temperature-sensitive phosphor particles, the so-called "Thermographic PIV" or about the 3D imaging of flames based on tomographic reconstruction.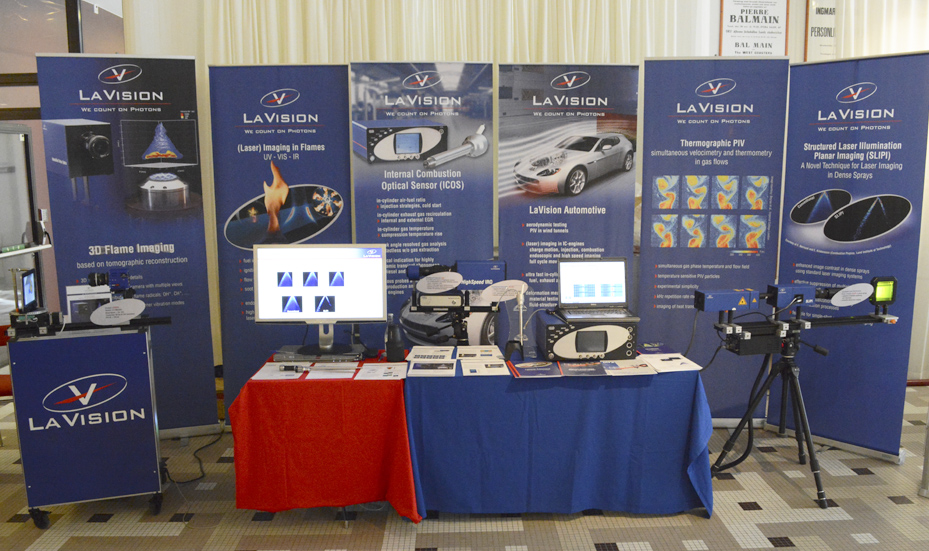 image courtesy: Christian Brackmann
In Delft during the PIV2013 conference LaVision presented a variety of new, in the DaVis software embedded camera models and also showed impressive new trends in the field of tomographic PIV as well as time-resolved PIV techniques.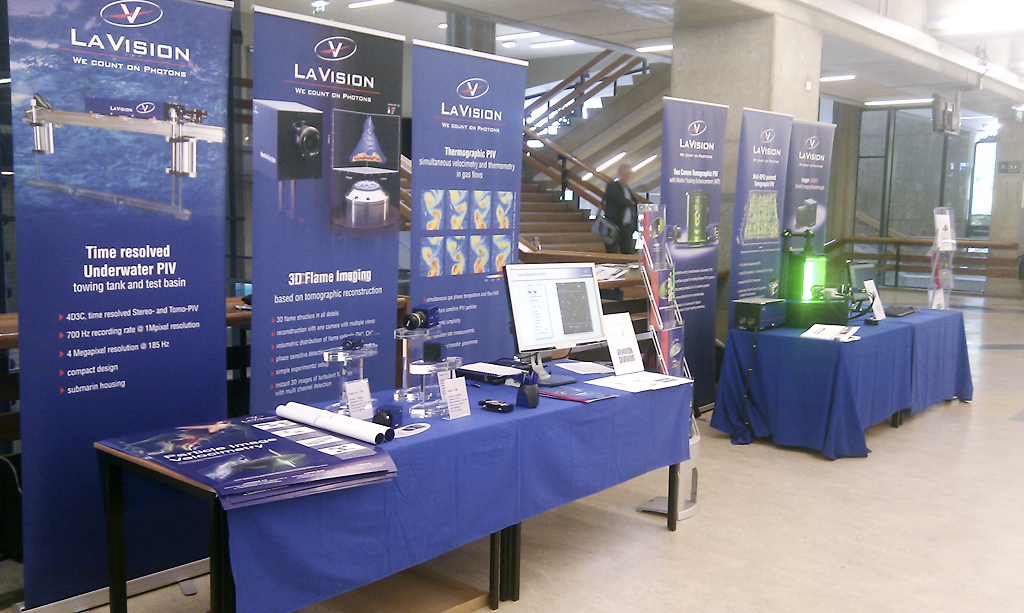 LaVision would like to thank the organizers of Lund and Delft for two excellently organized events.