New version of free DaVis Matlab Add-on
Wednesday, 8. November 2017
Matlab Add-on reads DaVis stream format sets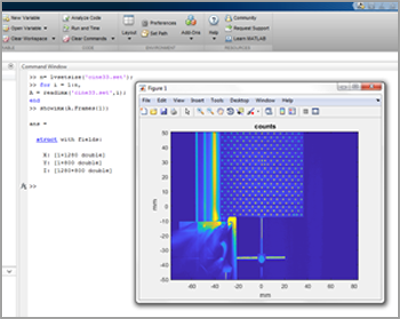 A new version of the free Matlab Add-on is available for download. This Add-on allows reading and writing DaVis files in Matlab 2015a or higher.

Readimx v2.1.5 provides a simplified access to DaVis sets. It also handles DaVis new stream format and cine file format sets, which are used to store high-speed camera image streams in a very efficient way.

All registered DaVis users can download the Add-on free of charge here.